Customer reviews and satisfaction are extremly important to us
The team were friendly, hard working and more importantly, exceptional cleaners. I saw amazing results and they managed to clean my entire kitchen very quickly, something that I'd been struggling to do for a long time. They made it seem easy and the price was great too. They were definitely thorough in their approach to cleaning, so a big thumbs up goes out to Pimlico Cleaning Service.
Pimlico Cleaning Company have been making my life at work much smoother. The cleaning team have been taking care of all the jobs and providing spectacular results. This has made it easier to work and simply more enjoyable. The place is more relaxing after a clean and visitors will definitely be more impressed. I couldn't go back to working in the office before they did the cleaning.
Roberta Fredericks
31/07/2015
It's been an idea of mine for a while now that I if I could simply hire in the professionals to do all of the cleaning, I'd actually have more time to focus on things which really matter. Because of this, the efforts which I put into finding the right cleaner were really important. The best ones which I found were Cleaners-Pimlico. Their services have allowed me to relax a lot more, safe in the knowledge that they'll be able to handle all of the cleaning in the house. Really helpful service.
I have a charming front garden that I enjoy looking at. This can be ruined through when my front window becomes dirty, so I called Cleaners-Pimlico to remedy this. I knew their top cleaners could deliver a first rate service and they did. Every week they come to my house and wash the windows so there is no imperfection left. I got a quality deal for this service and it gives me clean windows with which I can observe my garden. I commend them for their fine work.
Great stuff! I've only been in this country for a short time and haven't found all of the services that good, but, Cleaners-Pimlico are one that I'll definitely be using again! The cost of professional cleaning is a lot lower where I'm from, so I was ready to pay a little more, but this business is certainly worth while. I don't normally mention that I have a cleaner, I just pretend that I'm a very tidy person! But seriously, this service can be a life saver if you need bit of a hand with keeping your place in a good state.
Spring cleaning with Cleaners-Pimlico is an easy time, and it ensures that my house looks incredible. I am sure that I would not be able to do it without them, and they are very efficient, so it only takes half a day or so. In all honesty, I don't know what I would do without the spring cleaning, as it means that my general cleaning difficulty is reduced considerably over the rest of the year. Having gotten rid of most of the dirt and dust, I'm free to do the jobs in a less thorough way.
I hate cleaning my oven because it's such a long and difficult job! My oven's always got caked-on grease and food bits that just don't budge, and after years trying to battle with the dreaded thing I finally caved and asked for professional assistance! I chose Cleaners-Pimlico as I've used their carpet cleaning service in the past, and their oven cleaning help was just as good! The cleaner was thorough and left my oven looking better than I've seen in it years. Using it now is an absolute joy - I thought I'd need to get it replaced entirely! A lovely service that's purse-friendly too!
There's so many companies out there who want to help with the cleaning and there's only one I would trust, from now on, to clean my home. After having taken advantage of a few cleaning companies in my time, only one has left me suitably impressed enough to come onto the internet and leave a few words of praise. The detail and the effect of the service which was provided by Cleaners-Pimlico was truly excellent and when it comes to making sure that you get the best service, there is only one company who I would recommend to help.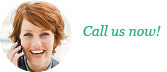 020 3743 8243