Testimonials
The team were friendly, hard working and more importantly, exceptional cleaners. I saw...
Brian
Pimlico Cleaning Company have been making my life at work much smoother. The cleaning team...
Roberta Fredericks
It's been an idea of mine for a while now that I if I could simply hire in the professionals...
Pat Wise
I have a charming front garden that I enjoy looking at. This can be ruined through when my...
Lisa J.
Great stuff! I've only been in this country for a short time and haven't found all of the...
Sophienne T.
Spring cleaning with Cleaners-Pimlico is an easy time, and it ensures that my house looks...
Cynthia Adams
I hate cleaning my oven because it's such a long and difficult job! My oven's always got...
Tina T.
There's so many companies out there who want to help with the cleaning and there's only one I...
Dennis Brooks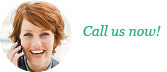 020 3743 8243